Arranging your perfect Paris vacation!
Travel Light Paris is your bespoke travel consultant and concierge service in Paris. As well as curating your perfect Paris vacation from A to Z, we also offer a range of services to help you make the most of your vacation in the City of Light, including welcome baskets of French goods delivered to your Paris accommodation, orientation visits of your Paris neighborhood, and recommending and booking everything from the best Parisian restaurants to concert and museum tickets, excursions and activities, or just helping you perfect your personal Paris itinerary. We use our local knowledge to provide exactly what you need to make the best of Paris, and deliver it all to your door on arrival.
Travel Light Paris takes care of your stay, from the ordinary to the extraordinary, helping you realize your dream trip to Paris!
INSPIRATION AND SUGGESTIONS
To inspire you, Travel Light Paris' ideas include, but aren't limited to: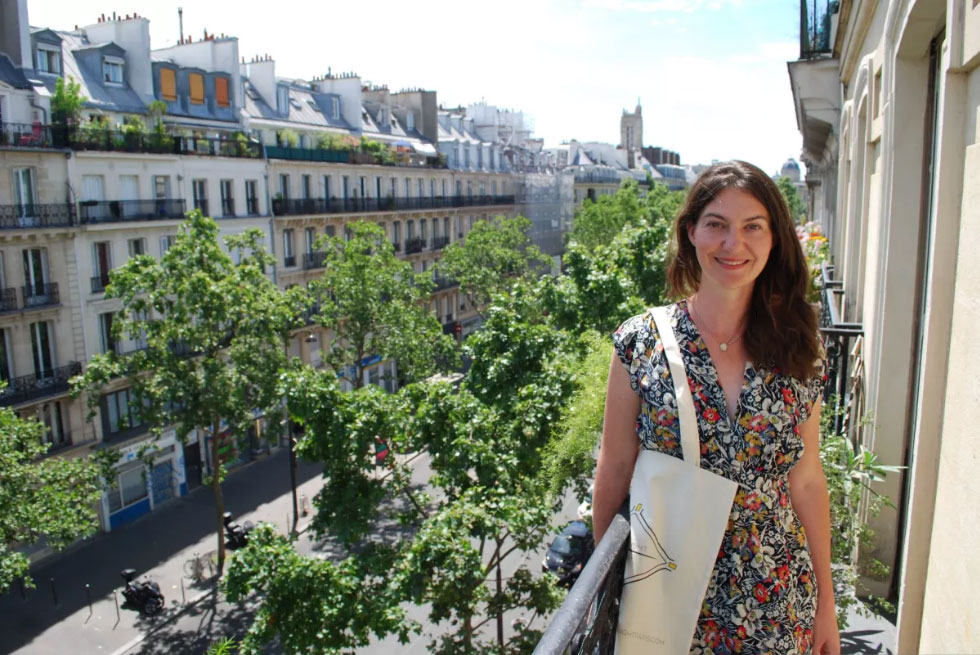 After 13 years in Paris, mostly managing vacation rental apartments, I created Travel Light Paris to concentrate on helping visitors to Paris plan and book their perfect Parisian vacation. I'm a passionate travel consultant who loves to help visitors prepare their trip to Paris without stress or language barriers, saving you time and sharing my local knowledge for an authentic Paris experience.
Our service is professional, organized, friendly and knowledgeable!
Contact:-
Karina was a delight to work with. I found her on Pinterest and due to time constraints, I needed help planning our trip to Paris. She had many different options to choose from and I picked the plan where she buys all the tickets and schedules everything. She FaceTimed me for about an hour and got a general idea of what we wanted to do. We emailed back and forth multiple times and even talked on the phone. She scheduled everything, gave us recommendations for other things we could do and was available during our trip. We were going to go back to Paris in October of this year but due to Covid our trip is postponed. When we head back to Paris, I will use Karina again. Thank you so much Karina.
Such a pleasure working with Karina. Easy to contact via phone, text and email. Quick responses. Excellent recommendations. Very professional and did a nice job of checking in when we were on the trip.
Our trip to Paris was fantastic due to Karina and her expert knowledge in planning an itinerary filled with exciting activities. Karina was always helpful during the week we visited Paris by rearranging activities whenever necessary and giving us any assistance we required.  Karina was always pleasant, reliable and quick to respond. Planning our trip before and during was a delight. I highly recommend Karina's expertise. A true joy!
I reached out to Karina of Travel Light Paris for assistance with some plans and restaurant reservations for my solo trip to Paris in January 2020. She was very responsive, and her ideas were personalized to my interests. I would not hesitate to reach out to Karina again in the future for my next trip to Paris. Her services are completely worth it.
Karina is an amazing guide because she really listens to the client (in this case me). She heard my interest in seeing the Canal St.  Martin and we went there. I had never witnessed the lock phenomenon & found it fascinating. When we were ready to leave she suggested I might be interested to see the 200 year old hospital not far away. One of the most interesting things was that the hospital had re-created the garden of the Place des  Vosges! Amazing & something I would never have known about.
I want to thank Karina for these and many more memorable adventures!