Arranging your perfect Paris vacation!
Travel Light Paris is your bespoke travel consultant and concierge service in Paris. As well as curating your perfect Paris vacation from A to Z, we also offer a range of services to help you make the most of your vacation in the City of Light, including welcome baskets of French goods delivered to your Paris accommodation, orientation visits of your Paris neighborhood, and recommending and booking everything from the best Parisian restaurants to concert and museum tickets, excursions and activities, or just helping you perfect your personal Paris itinerary. We use our local knowledge to provide exactly what you need to make the best of Paris, and deliver it all to your door on arrival.
Travel Light Paris takes care of your stay, from the ordinary to the extraordinary, helping you realize your dream trip to Paris!
INSPIRATION AND SUGGESTIONS
To inspire you, Travel Light Paris' ideas include, but aren't limited to: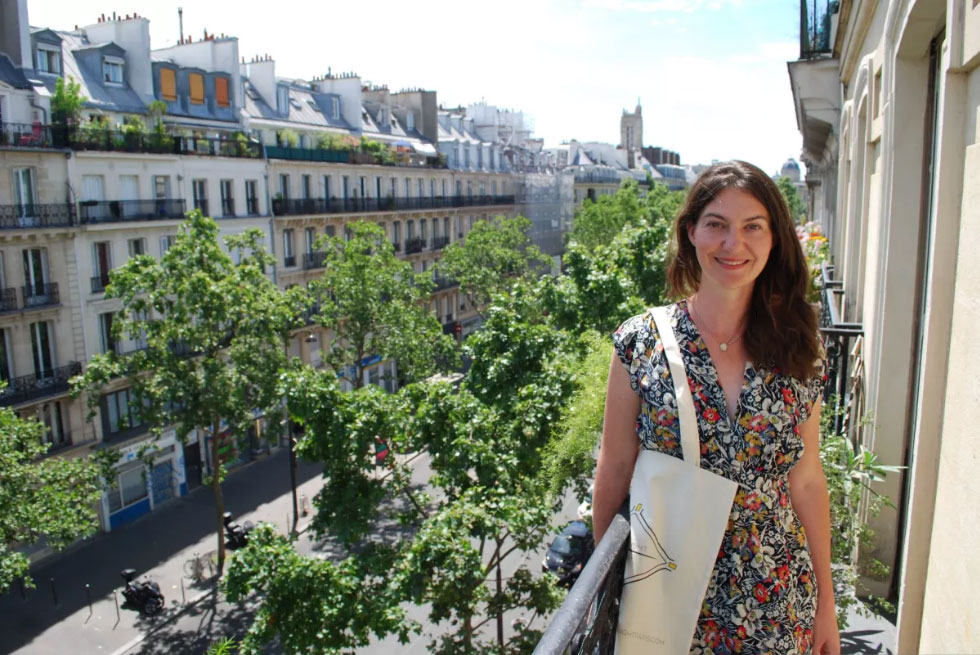 After 15 years in Paris, originally managing vacation rental apartments, I created Travel Light Paris to concentrate on helping visitors to Paris plan and book their perfect Parisian vacation. I'm a passionate travel consultant who loves to help visitors prepare their trip to Paris without stress or language barriers, saving you time and sharing my local knowledge for an authentic Paris experience. My goal is that all my clients leave Paris loving it as much as I do!
Our service is professional, organized, friendly and knowledgeable!
Contact:-
We recently worked with Karina on planning our first trip to Paris. She was exceptional! I trust every recommendation she makes. We were there for eight days and she helped us plan out the best way to lay out our itinerary, made all the reservations, answered any and all questions during our planning process. Every vendor/event/restaurant she set us up with was great. I highly recommend Karina and Travel Light Paris. She made our trip memorable and I can't wait to return!
Karina was amazing. I don't think there is an enough paper to complement her knowledge, abilities, honesty, and pricing. She would respond immediately to our numerous emails. Move things around for us and all with a happy face. She got us testa actions in restaurants that were not available. I am so glad my friend referred me to her and I highly recommend her to everyone.
Planning a visit to a big city like Paris can be overwhelming, especially when traveling with young children.  We are so happy to have found Karina and cannot say enough good things about working with her to plan our Paris vacation.  We especially appreciated how she took the time to find out about our family's priorities and travel style, as well as each of our family member's interests, and used that information to provide us with fitting recommendations.  Working with Karina was straightforward, easy and low-stress.  She was highly responsive throughout the planning process and provided excellent recommendations for sights, hotels and restaurants.  We were thrilled with our Paris itinerary and had a wonderful time!
Karina made my husband's first trip to Paris an amazing experience. Everything went well, concert and museums bookings, food and champagne tours, birthday lunch in the Eiffel Tower. And the city was at its best in preparing for the 2024 Olympics. This was my 12th trip to Paris, and Karina made it the best one so far. She did her research and tailored the trip to my specifications. It was my first experience with a personal concierge service and well worth the time and expense. We experienced Paris through a well honed lens and I am very grateful to her.
Karina stood out as one of the most exceptional trip planners we've ever collaborated with. Working with her was incredibly smooth – we shared our vision, and she turned our Paris trip into an unforgettable experience. She was consistently accessible, addressing all our queries and concerns promptly. Her in-depth knowledge of the city truly impressed us. Without a doubt, we plan to enlist her expertise again for our future visits to the charming city of Paris. Thank you again!