Arranging your perfect Paris vacation!
Travel Light Paris is your bespoke travel consultant and concierge service in Paris. As well as curating your perfect Paris vacation from A to Z, we also offer a range of services to help you make the most of your vacation in the City of Light, including welcome baskets of French goods delivered to your Paris accommodation, orientation visits of your Paris neighborhood, and recommending and booking everything from the best Parisian restaurants to concert and museum tickets, excursions and activities, or just helping you perfect your personal Paris itinerary. We use our local knowledge to provide exactly what you need to make the best of Paris, and deliver it all to your door on arrival.
Travel Light Paris takes care of your stay, from the ordinary to the extraordinary, helping you realize your dream trip to Paris!
INSPIRATION AND SUGGESTIONS
To inspire you, Travel Light Paris' ideas include, but aren't limited to: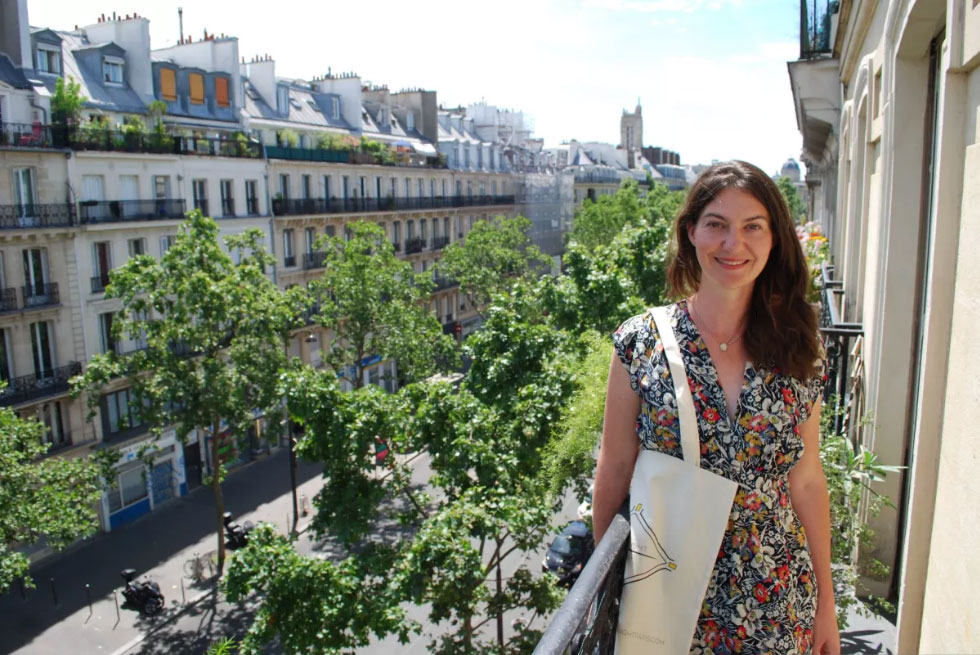 After 15 years in Paris, originally managing vacation rental apartments, I created Travel Light Paris to concentrate on helping visitors to Paris plan and book their perfect Parisian vacation. I'm a passionate travel consultant who loves to help visitors prepare their trip to Paris without stress or language barriers, saving you time and sharing my local knowledge for an authentic Paris experience. My goal is that all my clients leave Paris loving it as much as I do!
Our service is professional, organized, friendly and knowledgeable!
Contact:-
Karina made Paris for us. My husband and I along with 4 college aged adults. We fumbled around and exhausted ourselves on what to do, where to eat, how to get guides etc. Then we found Karina, who helped us with it all. We lamented all the time we wasted trying to do it ourselves and not being able to decide what to do. The tour guides she hired for us were all excellent, fun and kind. She was great at helping us coordinate what we could do in different areas of Paris, hidden side gems, places to eat etc. Her restaurant suggestions where she booked reservations were excellent. She was incredibly responsive and easy to work with. Her care and attention to detail showed how much she wanted us to enjoy our time in Paris. Truly worth every Euro and mo
Karina helped make our trip as smooth as possible for our Christmas holiday. From stocking the refrigerator to setting up a Christmas tree, she helped make our trip a memorable one. Very helpful and quick to respond to requests.
My family of 4 traveled to Paris for Christmas, and Karina arranged for the most beautiful Christmas tree for our apartment!  It was decorated and lit up when we arrived, as it remained throughout our vacation.  My emails were always answered right away as we planned for our tree, and she sent photos for me to choose from.  The tree really made our stay in the apartment feel magical.
I didn't realize until too late that Karina could have assisted me with restaurant reservations and itinerary planning.  If I had, I would have used her services for sure, because I spent hours and hours pouring through tour and restaurant reviews, making all my own reservations online.  It was a bit stressful and incredibly time consuming.
Next time I head to Paris I will work with Karina again, taking advantage of all she offers!
Karina is great! A pleasure to work with, and fountain of knowledge of all things French anyone could ask for. Have had the pleasure of working with her before and hope to again in the future.
I went to Paris this September 2022. It's a trip I have been dreaming about for 24 years.
This group was an amazing resource and the gem it offered me was
Karina Clarke
with Travel Light Paris. You can read all about her services in her page. What the page won't tell you and can't explain is how amazing her response time is, her knowledge, her ability to grasp exactly what you need and what you want. her transport services for the airport are superb! Robert was equally vested in our vacation as she was. He went above and beyond ensuring we didn't miss a beat from the moment we arrived to the airport check in process when we left. Feeling "safe" and in good hands when traveling to a new destination is always a welcomed feeling and with Karina we felt like our very own family member was helping us get a lay of the land. you will definitely get more than what you paid for.