Arranging your perfect Paris vacation!
Travel Light Paris is your bespoke travel consultant and concierge service in Paris. As well as curating your perfect Paris vacation from A to Z, we also offer a range of services to help you make the most of your vacation in the City of Light, including welcome baskets of French goods delivered to your Paris accommodation, orientation visits of your Paris neighborhood, and recommending and booking everything from the best Parisian restaurants to concert and museum tickets, excursions and activities, or just helping you perfect your personal Paris itinerary. We use our local knowledge to provide exactly what you need to make the best of Paris, and deliver it all to your door on arrival.
Travel Light Paris takes care of your stay, from the ordinary to the extraordinary, helping you realize your dream trip to Paris!
INSPIRATION AND SUGGESTIONS
To inspire you, Travel Light Paris' ideas include, but aren't limited to: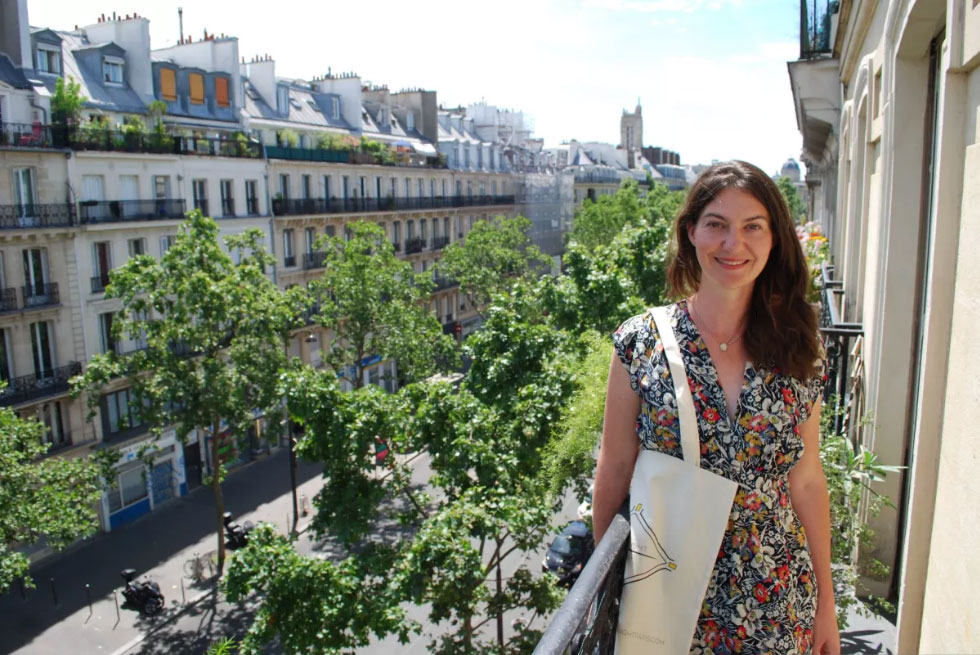 After 15 years in Paris, originally managing vacation rental apartments, I created Travel Light Paris to concentrate on helping visitors to Paris plan and book their perfect Parisian vacation. I'm a passionate travel consultant who loves to help visitors prepare their trip to Paris without stress or language barriers, saving you time and sharing my local knowledge for an authentic Paris experience. My goal is that all my clients leave Paris loving it as much as I do!
Our service is professional, organized, friendly and knowledgeable!
Contact:-
This my second trip to Paris, my husband's first. I had been disappointed with the first trip, a friend planned it and we seemed to be running around too much, on the metro too much, a bit disorganized. We luckily found Karina on Tripadvisor and decided to try her services out. She organized this trip based on what we wanted to get out of it. Her recommendations were fabulous and made this vacation are favorite (and we've taken some pretty nice vacations)! Do not hesitate to work with her! I will be recommending her to any friend that will be visiting Paris!
It was wonderful working with Karina. She took care of every detail on our amazing trip to Paris. My husband and I took our 3 kids (12,10, and 8), and my 17 year old niece. We had the most wonderful time. The process was very smooth. Several months before our trip we talked with Karina and discussed what we wanted to accomplish and what we wanted to see. With that information she came up with an itinerary and took care of every detail from making reservations at restaurants to arranging tours and timed entrances to museums. Her recommended tours and tour guides were top notch. All of her restaurant recommendations were amazing as well. I highly recommend anyone traveling to Paris to use Karina.
We absolutely loved working with Karina! She was so helpful and came up with an itinerary that worked so well for us. We had a wonderful first family trip to Paris as a result!
It was a great pleasure working with you. Your willingness to accept emails and answering our questions while we were touring was very helpful. We were sorry our timing didn't work out for meeting you as we would have been delighted to have met you in person.
We had a wonderful time in Paris. Your itinerary worked very well for us and we appreciate your attention to detail; helping us secure tickets to the venues we wanted to see; and understanding our  overall needs. Your recommendations for restaurants and out of the way places were delightful and most appreciated.
Thank you again for helping us plan a memorable celebration of our first anniversary. The Mass on Saturday evening at The Church of Saint Sulpice was unique. To be able to attend Mass in a church that was built in 1646 with murals painted by Eugene Delacroix just added to the memory of our anniversary. On Sunday, our anniversary celebration at Monet's Garden in Giverny was beyond our expectations and the lunch at Le Jardin des Plumes was exceptional. The staff made us feel so welcome; the location  perfect; and all of the 5 course gourmet dishes were delicious. After a 2-1/2 hour lunch, we didn't think we could eat again for a week! As you recommended, we finished up the day with a visit to the Marmottan Museum to view Monet's works of art! It was well worth the trip.
All in all, the Paris trip was so much more special because of your attention to detail and recommendation of venues. We will definitely recommend you to our friends who may be planning a trip to Paris.
We rented an apartment for a month, and Karina played a pivotal role in ensuring a wonderful visit to Paris. As our own personal concierge, Karina did everything from make recommendations for meals in each arrondissement, to make us aware of (and book) exhibits at museums around the city. She learned our tastes before our trip and then executed flawlessly to ensure we got what we needed. She confirmed/cancelled reservations, set us up with guides, helped facilitate appointments for various personal needs, and so much more. She also has know,edge of great spits outside the city, including wine tasting and Versailles. She is responsive, kind, and takes pride in what she does. An enthusiastic double thumbs up for Karina!