Arranging your perfect Paris vacation!
Travel Light Paris is your bespoke travel consultant and concierge service in Paris. As well as curating your perfect Paris vacation from A to Z, we also offer a range of services to help you make the most of your vacation in the City of Light, including welcome baskets of French goods delivered to your Paris accommodation, orientation visits of your Paris neighborhood, and recommending and booking everything from the best Parisian restaurants to concert and museum tickets, excursions and activities, or just helping you perfect your personal Paris itinerary. We use our local knowledge to provide exactly what you need to make the best of Paris, and deliver it all to your door on arrival.
Travel Light Paris takes care of your stay, from the ordinary to the extraordinary, helping you realize your dream trip to Paris!
INSPIRATION AND SUGGESTIONS
To inspire you, Travel Light Paris' ideas include, but aren't limited to: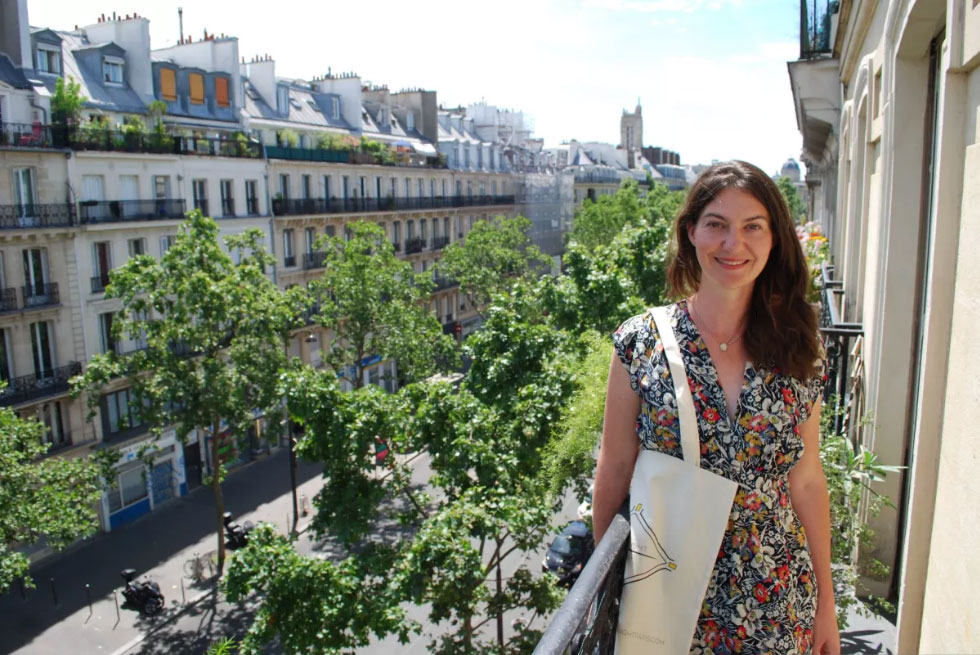 After 15 years in Paris, originally managing vacation rental apartments, I created Travel Light Paris to concentrate on helping visitors to Paris plan and book their perfect Parisian vacation. I'm a passionate travel consultant who loves to help visitors prepare their trip to Paris without stress or language barriers, saving you time and sharing my local knowledge for an authentic Paris experience. My goal is that all my clients leave Paris loving it as much as I do!
Our service is professional, organized, friendly and knowledgeable!
Contact:-
I went to Paris this September 2022. It's a trip I have been dreaming about for 24 years.
This group was an amazing resource and the gem it offered me was
Karina Clarke
with Travel Light Paris. You can read all about her services in her page. What the page won't tell you and can't explain is how amazing her response time is, her knowledge, her ability to grasp exactly what you need and what you want. her transport services for the airport are superb! Robert was equally vested in our vacation as she was. He went above and beyond ensuring we didn't miss a beat from the moment we arrived to the airport check in process when we left. Feeling "safe" and in good hands when traveling to a new destination is always a welcomed feeling and with Karina we felt like our very own family member was helping us get a lay of the land. you will definitely get more than what you paid for.
Working with Karina at Travel Light Paris was a dream. She coordinated the activities for our family to allow us to utilize our time efficiently and enhance our experience in Paris.
Karina arranged for many wonderful private tour experiences. She also kept in touch with us throughout our time in Paris to make sure all was going well. Thank you Karina for making our trip so memorable.
My daughter and I visited Paris to celebrate her graduation which had been delayed due to Covid. We had been planning where we wanted to visit for quite some time but Karina made the magic happen. She is a true professional and made our trip one we will never forget. We had skip the line tickets, very knowledgeable tour guides (especially at the Louvre where we were whisked to the front of the line by our wonderful guide Iris). Karina booked our 2CV tour, Moulin Rouge tickets, tickets to Dior Gallery, Arc de Triomphe to name a few but the best was left for the last evening - a truly wonderful dinner cruise on Le Calife with exceptional food and service. Karina made most of our restaurant bookings (confirming them for us the day before). I cannot fault a single thing. If you are thinking of visiting Paris, please do not leave your tours, dinner reservations, tickets etc to chance. This wonderful lady made our trip truly memorable and for that I will forever be in her debt. Thank you Karina.
Karina at Travel Light Paris was recommended to me by Paris Perfect, and I credit the success of our wonderful trip to her excellent services. My husband and I were traveling with our 14 year old grandson and planned to spend 5 nights in Paris

(Aug 1-6th, 2022). I presented Karina with a daunting list of my grandson's and my requests to work with. We communicated back and forth refining and modifying the itinerary. She made tour recommendations and arranged for fabulous guides. She suggested things to do and places to see in keeping with our grandson's interests in transportation. She discouraged unnecessary tours and over planning a day's activities. She assembled an amazing itinerary, complete with transportation directions and restaurant recommendations/reservations for breakfast, lunch and dinner that accommodated our grandson's less-than-adventuresome culinary tastes. She included walks around various neighborhoods. She went above and beyond in continuing to answer questions and make arrangements even after she'd left Paris for her visit home. She made everything hum along perfectly and helped me alter plans in response to questions or changes we wanted to make once we'd arrived. I truly can't recommend her highly enough. Karina is a real find. She's delightful to work with, extremely knowledgable and a master of her craft.
We met Karina on the first day of our six day stay in a beautiful Paris apartment next to the Eiffel Tower which we rented through Paris Perfect. Her neighborhood tour was so informative and useful that I would highly recommend it.
Our stay was enhanced with the knowledge Karina imparted to us. We began the tour in our Paris apartment where we discussed all our plans of what we would like to see and Karina provided advice and answers to all our questions. Then we went out to stroll our neighborhood. We loved the award winning boulangerie Karina showed us, which we may never have found on our own. She explained when grocery stores near us were open and pointed out the best restaurants, wine shop, meat shops and fresh produce all within walking distance from our apartment. Karina even helped us shop when we needed a few essentials and the grocery store was closing in the afternoon. We split our shopping list and Karina found what we were unable to find just before the grocery store closed. Karina took us to our closest Metro station and explained the various pass choices and which was the best buy to suit our plans. Having Karina's neighborhood tour when we first arrived in Paris was like having a friend help you to have the best time ever in Paris. I would highly recommend Karina's tours.