WELCOME BASKETS AND 'PANIERS'
Choose from our gorgeous 'paniers' of specialty French produce and more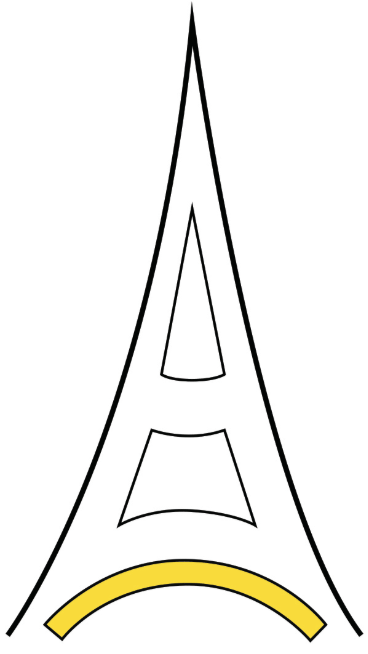 Welcome to Paris Panier – 180€
For those early bird arrivals, we deliver to your apartment carefully chosen, delicious fresh items selected especially to welcome you to your Parisian home with a true French touch! Little luxuries and essentials produced in France by brands we know, love and trust. Attractively presented at your apartment along with our organic cotton Travel Light Paris tote bag, perfect for shopping at the market.
In your panier:
Croissants, pains au chocolat and baguette fresh from the boulangerie
Artisanal butter
French fruit jam
Fresh seasonal fruit
Fruit juice
Bottle of milk
A box of specialty tea – let us know your preferences!
Fresh coffee, roasted and freshly ground for you in Paris
Bottle of Bordeaux wine
Bouquet of flowers
Shower gel
Shampoo
4 Stamped Paris postcards – ready for you to write in and post anywhere in the world
10 Metro tickets
Paris city map and metro map
Travel Light Paris organic cotton bag
A generous selection to welcome you to your apartment on arrival, and last you several days more!
Other thoughtfully selected and attractive 'paniers' for you to choose from:
La Famille à Paris (250€ for 4 people)
Lunch or supper with a French twist. Fresh ingredients for your arrival day, then plenty of thoughtfully chosen essentials to last for many more.
In Your Panier : Fresh from the delicatessen, family sized quiche, or rotisserie chicken, baguette, cheese, charcuterie, wine, sparkling water, artisanal butter, fresh salad leaves and cherry tomatoes, dessert from the patisserie, sliced bread from the boulangerie, French fruit jam, free range eggs, freshly ground coffee and tea, milk, biscuits, yoghurts from Normandy, fruit juice, breakfast cereal, seasonal fruit, plus shampoo and shower gel, 10 metro tickets, 4 stamped Paris postcards, delivered in Travel Light Paris organic cotton bags, perfect for shopping at the market.
Early Bird (120€ for 4 people)
Your first taste of Paris. A beautiful, fresh and welcoming breakfast to greet you after an early flight. Boulangerie fresh bread and pastries for the first morning, and a generous supply of everything else to enjoy for days to come.
In Your Panier : : Baguette, croissants, pain au chocolat, artisanal butter, French fruit jam, freshly ground coffee, tea of your choice, milk, freshly squeezed orange juice,cereal, yoghurts from Normandy, seasonal fruit, 6 free range eggs.
Romantic Paris (150€ for 2)
To celebrate a special occasion or person with little luxuries from the City of Romance, delivered in a pretty French box.
In Your Panier : Champagne, hand made chocolates, macarons, flowers and card with your message of choice.
Parisian Apéritif (130€ for 4)
For the perfect start to your evening: enjoy an elegant and authentically Parisian selection of pre-dinner French cheeses, charcuterie, drinks and nibbles.
In Your Panier : White wine (add 30€ for Champagne), a selection of 3 cheeses, savoury crackers, charcuterie, cornichons, olives, grapes, toasted nuts, baguette and butter all from our favorite suppliers and producers.
We'll tailor make something just for you, to offer as a gift to someone special in Paris, or to take home with you. Let us know your budget.
Whether you have a special event to celebrate or special requests, from an organic, or gluten free panier, to personalized Birthday cakes, or a picnic with recommended picnic spots and delivered to you there, just go ahead and ask!
Fill Your Own Panier – Come shopping at the market (90€)
Due to popular demand, we now offer this service too! We will take you to your local roving food market, or market street, and help you select and buy the best French produce. This is a fabulous introduction to the Parisian way of life.