Arranging your perfect Paris vacation!
Travel Light Paris is your bespoke travel consultant and concierge service in Paris. As well as curating your perfect Paris vacation from A to Z, we also offer a range of services to help you make the most of your vacation in the City of Light, including welcome baskets of French goods delivered to your Paris accommodation, orientation visits of your Paris neighborhood, and recommending and booking everything from the best Parisian restaurants to concert and museum tickets, excursions and activities, or just helping you perfect your personal Paris itinerary. We use our local knowledge to provide exactly what you need to make the best of Paris, and deliver it all to your door on arrival.
Travel Light Paris takes care of your stay, from the ordinary to the extraordinary, helping you realize your dream trip to Paris!
INSPIRATION AND SUGGESTIONS
To inspire you, Travel Light Paris' ideas include, but aren't limited to: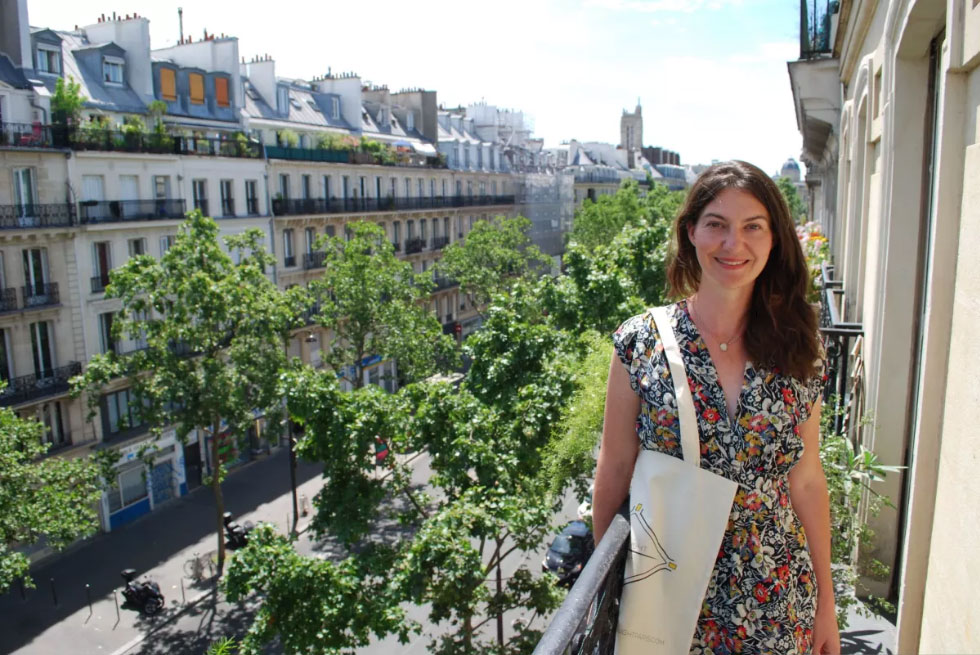 After 15 years in Paris, originally managing vacation rental apartments, I created Travel Light Paris to concentrate on helping visitors to Paris plan and book their perfect Parisian vacation. I'm a passionate travel consultant who loves to help visitors prepare their trip to Paris without stress or language barriers, saving you time and sharing my local knowledge for an authentic Paris experience. My goal is that all my clients leave Paris loving it as much as I do!
Our service is professional, organized, friendly and knowledgeable!
Contact:-
Just wanted to reach out to say thanks again for all of your help with our recent trip. Everything you planned and assisted with was so well done from the incomparable Versailles tour guide to the outstanding restaurants (both food and atmosphere)! Hopefully we will be back to Paris sooner rather than later.
Thank you so much. We had a wonderful time and you made our trip to Paris so memorable. We saw everything that was on our bucket list and still felt like we had time to relax and enjoy Parisian life. I am so happy with your service and I hope you don't mind but I have friends coming in the fall and I will tell them to connect with you. Thank you again. You were an angel.
My wife and I decided to celebrate our 30th wedding anniversary with a trip to Paris, France.  We are seasoned travelers within the USA, but have only been to Europe once before to Italy. Not knowing the language and customs of France, my wife searched for a "concierge service" that could guide us for building our itinerary for our 4 night journey.  She came across some good reviews for
Travel Light Paris
.  We connected with Karina and OUI OUI, we were immediately at ease through Karina's care and communication.  We gave Karina a few ideas for tourist stops and some restaurants, but Karina took our limited suggestions and incorporated her vast knowledge of Paris and all it has to offer.  She booked us reservations for lunches and dinners, some were local gems that we would never had thought of.  Karina booked us tickets for the summit of the Eiffel Tower, a private boat tour on the Seine which was so incredibly memorable, visits to museums and galleries, and a morning private tour through Versailles Chateau and Gardens.  She also secured us transportation to and from the airport to our hotel which was so pleasant as the driver met us at baggage claim and loaded our bags for us.  Karina's fee was very reasonable in our opinion.  She handled all the details and followed up each morning (for a small added daily fee) to confirm dining reservations.  She sent all tickets and our full itinerary as PDF files with even walking directions to each site.  I can honestly say that our trip was one of the least stressful, yet most memorable trips that my wife and I have taken together, much in part to the amazing planning of Karina at
Travel Light Paris
.  I could not recommend Karina and her services enough to anyone new to Paris or even the seasoned Parisian visitor.  Si Magnifique!
I used
Travel Light Paris
in connection with our Paris Perfect apartment stay. Karina arranged dinner reservations and a day trip to the Loire Valley for us. She was very responsive to our requests and everything was perfect. Highly recommend her services…
Travel Light Paris
(Karina) is top notch! This was our first time in Paris and had a list of places and tours we wanted to do but felt overwhelmed in trying to figure out how to book the tours and put together our own itinerary. I'm so grateful a friend recommended I reach out to Karina at Travel Light Paris to me to help book tours and make restaurant reservations. Karina is attentive, professional and very knowledgeable. She put together an absolutely fantastic tour itinerary for our week in Paris including recommending and making restaurant reservations for us. All we had to do was show up in Paris. Everything was done for us! I would not hesitate to use Karina again and would definitely recommend her to my friends and family. Thanks Karina for making our trip so memorable and stress free!