Arranging your perfect Paris vacation!
Travel Light Paris is your bespoke concierge and travel planning service in Paris, helping you plan your trip, book tickets and activities, and make the most of your stay in the City of Light. We offer a range of services including welcome baskets of French goods delivered on your arrival to Paris, recommending and booking everything from the best Parisian restaurants to concert and museum tickets, excursions and activities. Use our travel planning to service to create your perfect Paris itinerary for your vacation. We use our local knowledge to provide exactly what you need to make the best of Paris, and deliver it all to your door on arrival.
Travel Light Paris takes care of your stay, from the ordinary to the extraordinary, helping you realise your dream trip to Paris!
INSPIRATION AND SUGGESTIONS
To inspire you, Travel Light Paris' ideas include, but aren't limited to: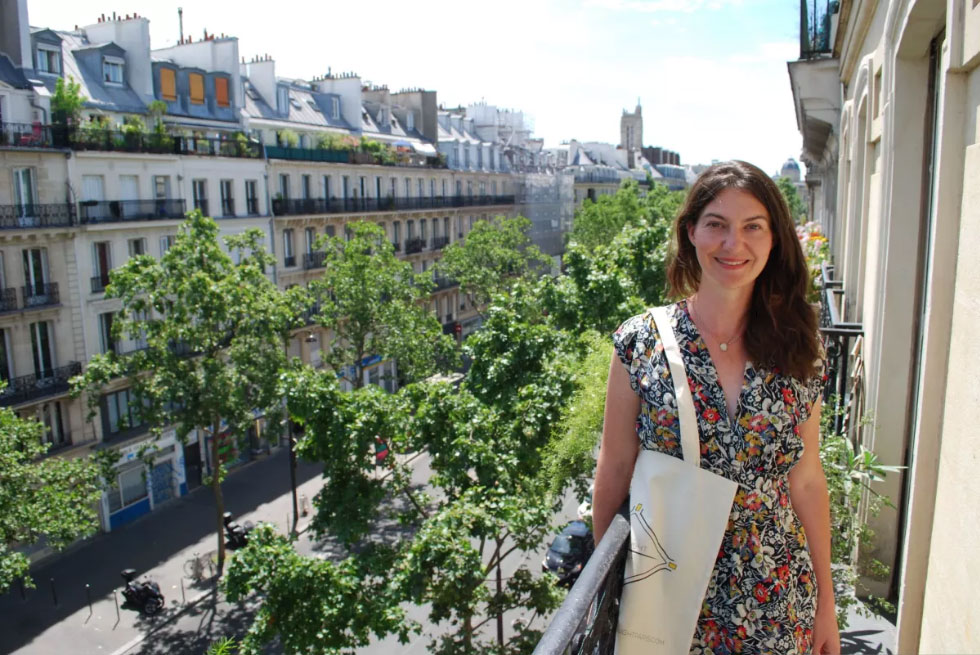 After 12 years in Paris, mostly managing vacation rental apartments, I created Travel Light Paris to concentrate instead on the extra services which help visitors have the best possible Parisian experience. I'm passionate about offering excellent service, helping people organize and prepare their stay in Paris without stress or possible language barriers, saving them time so they can relax and enjoy their vacation from the moment they arrive.
Our service is professional, organized, friendly and knowledgeable!
Contact:-
Thanks so much for everything Karina! You've been an absolute star!! We had a wonderful dinner tonight - everyone at Cafe Varenne was lovely and the food was delicious. Thank you for all your hard work and everything you did to help make this the best week ever!!
We were so happy to meet you on our arrival. Your Welcome Basket was wonderful. It got us off to such a great start. Everything in the basket was ideal and nothing went to waste. It was delightful to meet you in person. I hope everyone takes advantage of the services you offer. We highly recommend that they do.
Karina was absolutely amazing to work with – very professional, detail oriented and coordinated everything from our arrival in Paris to our last evening dinner cruise on the Seine and everything in between. She was always available during our trip to make recommendations, get our Metro passes or make changes as needed. I would highly recommend using her services – for a first time trip to Paris, it exceeded our expectations due to her fantastic travel planning.
Planning our first visit to Paris was uncharted territory. I wanted it to be special for my wife. We were most fortunate to find Karina Clarke of Travel Light Paris and secure her services for our first visit. Karina delivered far beyond our expectations in providing guidance and facilitating many desirable activities. She is a personable and intelligent individual who really cares about making things go so well. Her familiarity with Paris and all of France in general was so beneficial regarding places to stay, dine, and sights to see. The time she spent giving invaluable input was so generous considering her very fair fees. I can highly recommend all that she offers including a personal delivery of a panier to your accommodations with fresh and delectable treats. If you are fortunate enough to retain Karina as your concierge your visit will be exceptionally better in every category. Thank you Karina, you are the very best concierge that made our visit so very special!
Bonjour! We loved our trip and your wonderful welcome eased us into a perfect trip (even after a 12 hour plane flight!). We looked at your flowers all week and my husband said the juice and jam you brought were the best he's ever had. My kids had fun with the postcards. I have your Travel Light bag hanging next to my desk to remind me of our trip.