Arranging your perfect Paris vacation!
Travel Light Paris is your bespoke concierge and travel planning service in Paris, helping you plan your trip, book tickets and activities, and make the most of your stay in the City of Light. We offer a range of services including welcome baskets of French goods delivered on your arrival to Paris, recommending and booking everything from the best Parisian restaurants to concert and museum tickets, excursions and activities. Use our travel planning to service to create your perfect Paris itinerary for your vacation. We use our local knowledge to provide exactly what you need to make the best of Paris, and deliver it all to your door on arrival.
Travel Light Paris takes care of your stay, from the ordinary to the extraordinary, helping you realise your dream trip to Paris!
INSPIRATION AND SUGGESTIONS
To inspire you, Travel Light Paris' ideas include, but aren't limited to: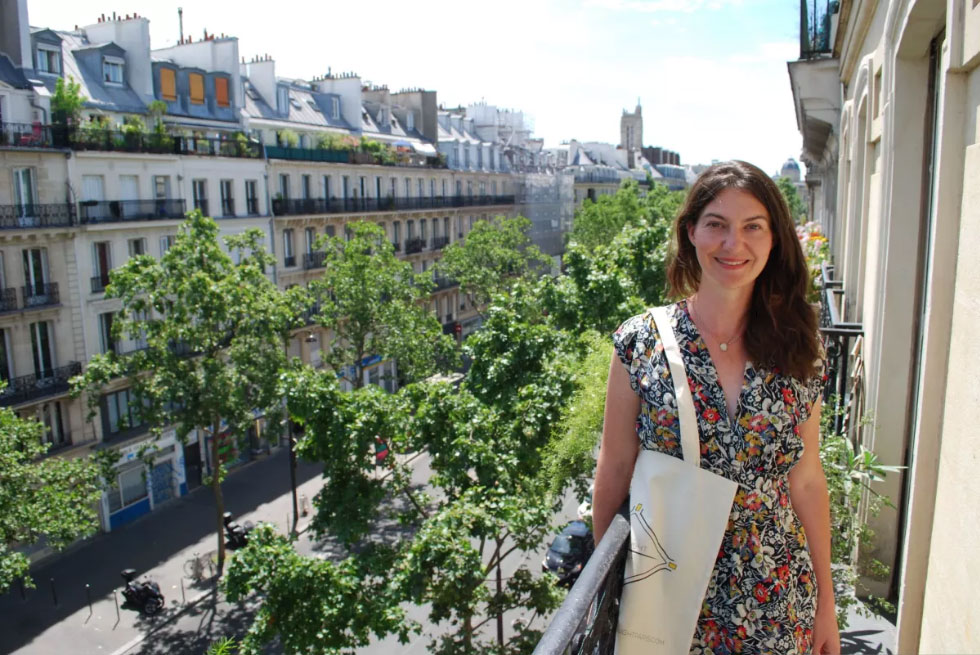 After 12 years in Paris, mostly managing vacation rental apartments, I created Travel Light Paris to concentrate instead on the extra services which help visitors have the best possible Parisian experience. I'm passionate about offering excellent service, helping people organize and prepare their stay in Paris without stress or possible language barriers, saving them time so they can relax and enjoy their vacation from the moment they arrive.
Our service is professional, organized, friendly and knowledgeable!
Contact:-
I was traveling solo to Paris for about a month. I contacted Karina of Travel Light Paris to help me plan some tours. There was a wonderful food tour in Marais and St Germain, a private market tour with a chef (fantastic) and tour to Giverny and Monet's garden. I actually met Karina, who is so nice, and she walked with me to a local street market and helped me navigate the Metro. She also booked transportation to and from the apartment. Even though she does not book apartments, she steered me to a wonderful apartment in the 7th just a block away from Rue Cler. I could ask for her opinion about other apartments or tours. A big help!
We wanted a little help planning our Paris vacation and found Karina's Travel Light Paris web page. The service and experience was excellent! The fee is reasonable and Karina provided excellent itinerary advice, transportation advice, handled local ticketing, helped us with AirBnb selection (this alone was worth it - sent her links and she commented on every one!), arranged for airport transfers, and handled all our questions along the way and during our visit, checking in on us several times. She runs a great service that we highly recommend!
We had a wonderful time and have been meaning to thank you and to post a review - it was amazing. The concert at St Chapelle and the Citroen tour at night were real highlights, and among the restaurants we especially enjoyed Becane Gaston. Thank you again for making this such a great trip - we feel like we got see a lot in just three days.
Thanks so much for everything Karina! You've been an absolute star!! We had a wonderful dinner tonight - everyone at Cafe Varenne was lovely and the food was delicious. Thank you for all your hard work and everything you did to help make this the best week ever!!
We were so happy to meet you on our arrival. Your Welcome Basket was wonderful. It got us off to such a great start. Everything in the basket was ideal and nothing went to waste. It was delightful to meet you in person. I hope everyone takes advantage of the services you offer. We highly recommend that they do.